GLOBAL TRENDS AS WELL AS POLITICAL AND ECOLOGICAL CONSTRAINTS ARE INCREASINGLY IN FAVOUR OF ELECTROMOBILITY.
To keep pace with these trends, the automotive industry is undergoing a radical transformation that will shape developments over the next decades. As a long-established manufacturer of special machines, primarily for OEMs and Tier 1 manufacturers in the automotive industry, Unior Special Machines is adapting quickly and successfully to the new challenges and needs of a rapidly evolving market.
Electromobility is disrupting the automotive manufacturing market. In 2019, investments in new production lines for motor vehicles were significantly reduced. The reasons for this behaviour of the automotive industry can be explained by the difficulty of the structural change from the combustion engine to electricity. Production lines must adapt to the new requirements of electromobility without neglecting the combustion engine.
For many end consumers, the entry price of an electric vehicle still seems too high. Furthermore, the charging infrastructure is weak and unattractive. The situation in 2019 has been exacerbated by global political tensions, especially the trade war between the USA and China.
Electromobility also entails less manufacturing effort. A car with an internal combustion engine has thousands of powertrain parts, while an electric car has only a few hundred. Other parts are less complex. For example, the gearbox is much simplified. There is usually only one gearbox. So, there is no need for a complicated gearbox. Electric vehicles have about 60 % less metal removal compared to an internal combustion engine.
To keep pace with these trends, rapid adaptation and the development of optimal solutions are crucial in machine building. At Unior Machine Tools we therefore complement our existing range of deep drilling machines and special machine tools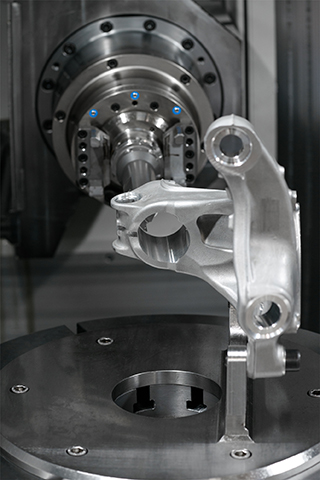 MASCHINEN ZUR BEARBEITUNG VON BATTERIEGEHÄUSEN
The machine is designed for machining battery frames for electric vehicles. It is suitable for large workpieces with dimensions > 2000 x 1500 mm and has two vertical machining spindles with five independent axes. The machine is equipped with a horizontal clamping table mounted on a longitudinal slide - Y-axis with linear drive. A transverse axis X with two vertical milling axes Z1 and Z2 is mounted on the fixed gantry. On each of the two Z axes there is a special milling spindle with two tool holders mounted on a vertical rotary axis C and a horizontal axis A. The milling spindles for face milling are mounted 180 degrees on the special spindle and are mounted in use by rotating axes A and C for the milling process.
2/3/4- SPINDLE MACHINING CENTRES TANDEM ECO
TANDEM ECO vertical machining centres are among the best in their class in terms of speed, dynamics, compact design, stability and reliability. The ECO series, which has sufficient power for high milling outputs, is available with two, three, four spindles or multiple profiles available and is characterised by the following features: reliably high productivity, highest precision and machining quality, minimal space requirement, fast set-up, simple operation, high stability, high dynamics and easy maintenance.

Your advantages with the Tandem ECO series: high cutting precision and performance, high machine availability and lower costs per piece.Thanks to the modular design and the numerous configuration options, every basic machine in the ECO series can be combined to create a fully customised solution.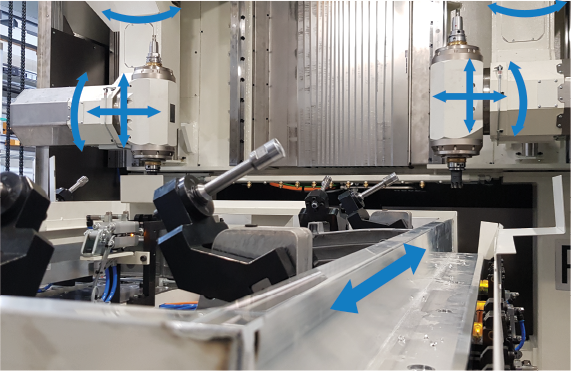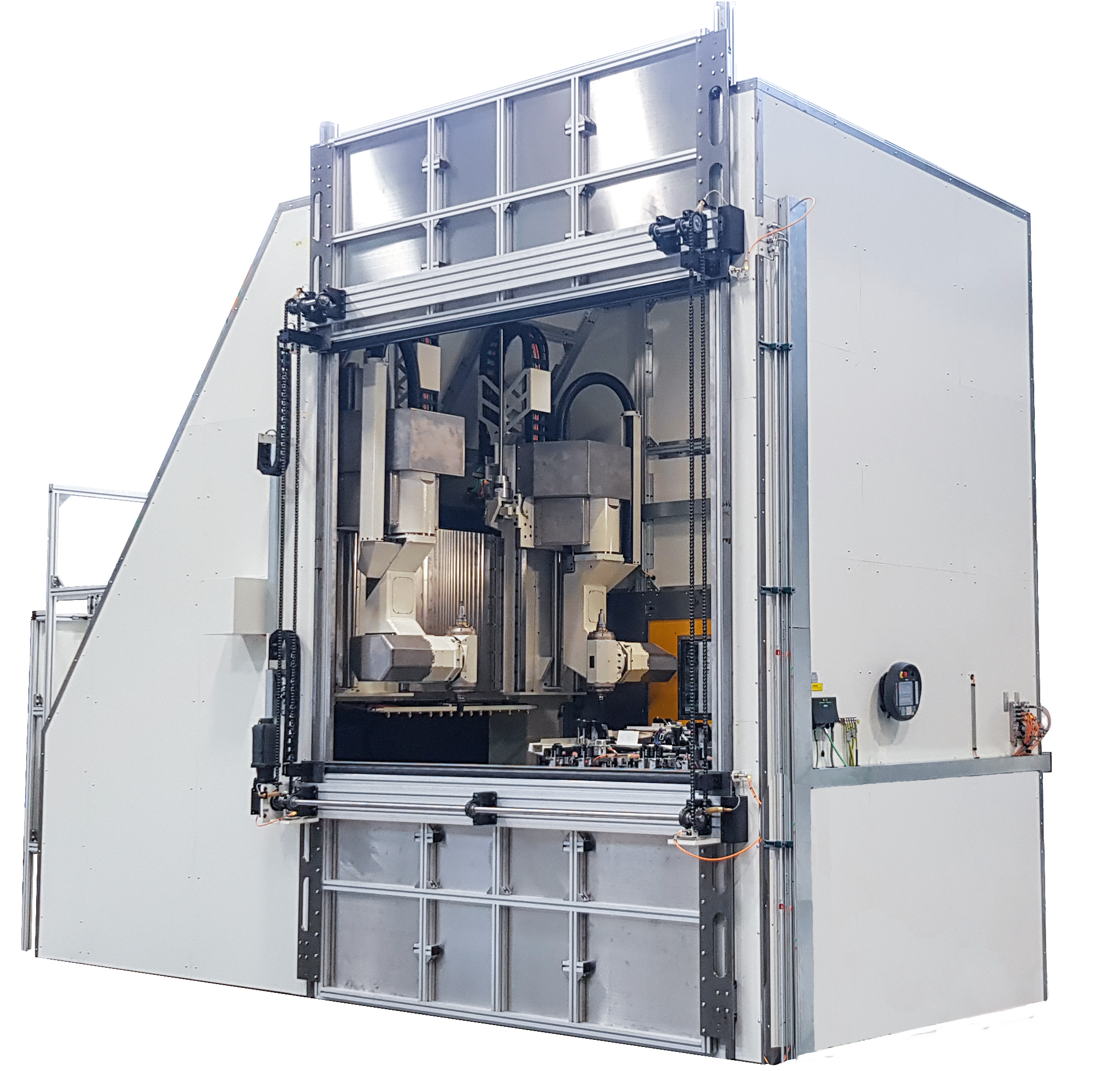 UNIVERSAL MACHINING CENTRES
The Tandem series are machining centres suitable for high productivity and high-volume production. With independent spindles in the X, Y, Z and B axes, it can machine even the most precise workpieces. The modular design ensures high stability, consistent precision, and high productivity. Tool changer with 72 or 112 tools. The machining centres of the Tandem series enable the machining of high-precision workpieces, mirror workpieces, with adjustable NC axes X, Y, Z and B, which allow easy adaptation to new, different cuts.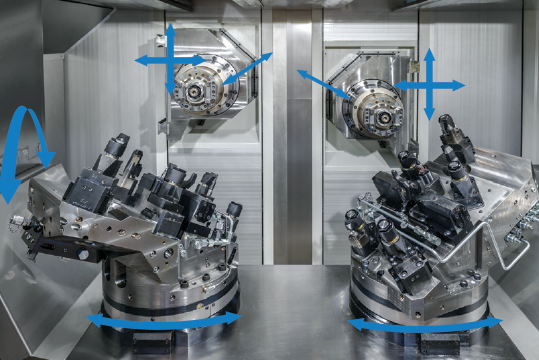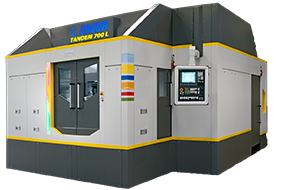 DIVERSIFICATION OF THE PRODUCT RANGE
In addition to the machine programme, Unior is expanding its range of automation and assembly machines, which were previously only offered as part of turnkey solutions.
Modern technology is changing the world and creating opportunities that did not exist a decade ago. In manufacturing, for example, the Internet of Things and networked devices are increasing the transparency of the development process. Technology enables plant managers and supervisors to monitor operations, leading to better process control.
As efficiency and productivity become the central goal of many factories and plants, automation and advanced robotics are moving into the spotlight. Most automated machines and tools can work optimally and improve working conditions for those who spend most of their time in such facilities. Robots can take over routine tasks, freeing up human workers for more interesting tasks. They can also be used instead of humans for dangerous or risky tasks.
Through our partial or full automation, we offer optimal solutions for workpiece handling to ensure higher efficiency of production processes, higher operational safety and lower costs per produced part. That is why we offer automation solutions in our segment:
ROBOT BIN PICKING
A robot with sensors and cameras picks up known objects with arbitrary positions from the container with a suction gripper, parallel gripper, or other type of robot end effector.
MESSSTATIONEN
Part of our turnkey and process automation solutions are also measuring stations that aim to correctly measure the workpiece for deviations before machining and feed the information into the machine PLC to adjust the machining.
CLAMPING DEVICES
The fixture is used to position and hold one or more workpieces in a specific position in the machining area before applying forces. Our clamping fixtures are hydraulically designed and include clamping and workpiece presence control systems. We also offer zero point and pneumatic clamping, which have the advantage over hydraulic clamping of eliminating the need for hydraulic oil tanks and complex sealing. Oil catch tanks are also eliminated.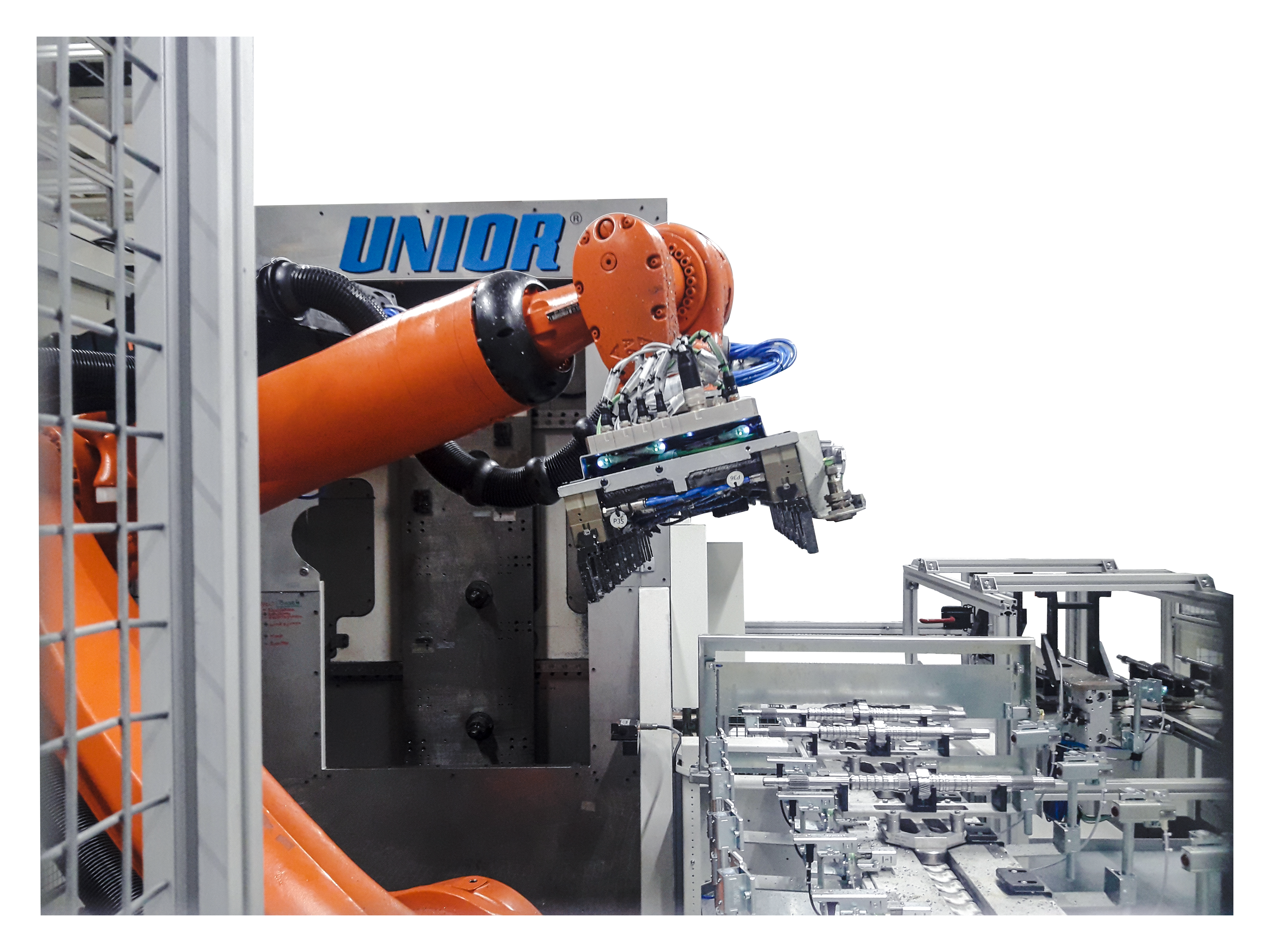 ASSEMBLY LINES
Automated assembly systems have various types of material handling equipment such as robots, gauges and sensors, palletising, material removal, endorsing, marking, pressing, embossing, dispensing, colouring and washing/drying cells. These robotic assembly lines include all the processes required to deliver an assembled and tested product in a faster and more efficient timeframe.
LOADING AND UNLOADING SYSTEMS
Automated loading and unloading with robots is a viable solution for many small and medium enterprises, as current systems are easy to operate even for companies with minimal production.
Automated machine loading and unloading systems have great advantages, such as:
They offer higher throughput, load and unload parts at continuous speed and with minimal maintenance.
Optimal process flow and better use of operator time.
They can handle a wide range of part sizes and cause minimal damage to products.
Faster and easier configuration without prior programming knowledge, adaptation to changes and requirements.
Robot systems are flexible and relocatable for different process changes in the future.


ROBOTIC DEBURRING CELLS
One of the immediate advantages of robotic troubleshooting is that it is much safer. Accidents in the workplace are costly. Robots reduce that risk. But more importantly, it consistently produces a higher quality part. Robots excel at performing the same tasks over and over again without deviating from a predefined sequence. This allows for exceptional precision, quality and consistency in defect removal.
TAKTZEITOPTIMIERUNG
Cycle time in the manufacturing industry refers to the average time it takes for a unit of measurement to leave the production process. To reduce cycle time, initial analyses of robots, controls and production systems are carried out, optimisation measures and corrective action plans are identified and implemented.
DMC LASER MARKING
Ensuring complete and clear traceability of safety-critical components while maintaining production line efficiency is one of the biggest challenges in automotive manufacturing. Melt engraving with CO2 marking lasers offers a simple solution for marking plastic components: Permanent, machine-readable laser track markings, such as alphanumeric codes, can be applied in the shortest marking time and in the highest quality.