Modular system of machine construction
With standardization of components the integrity is made out of individual independent parts, the choice of which is adapted to optimal concrete technological requirement. Stable housing, wide choice of work spindles, adaptations on dry (MMS) or wet processing, and use thought the transport strap or a robot, offers a wide pallet of possibilities.
With optional choice of working spindles/implementations we guarantee the adaptation of the machine to optimal technological needs of processing and the shortest processing times.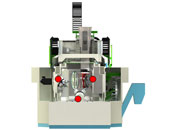 Exchangeable working spindles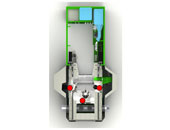 Different choices of working spindles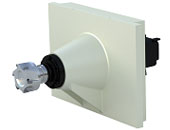 Fix spindle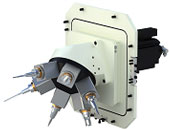 Tool revolver (6 to 8 tools)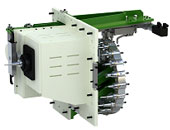 Exchanger of tools ( 20 / 30 tools)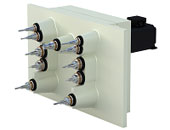 Multi-spindle head - ( according to the needs of processing technology)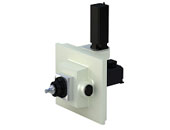 Tilting spindle