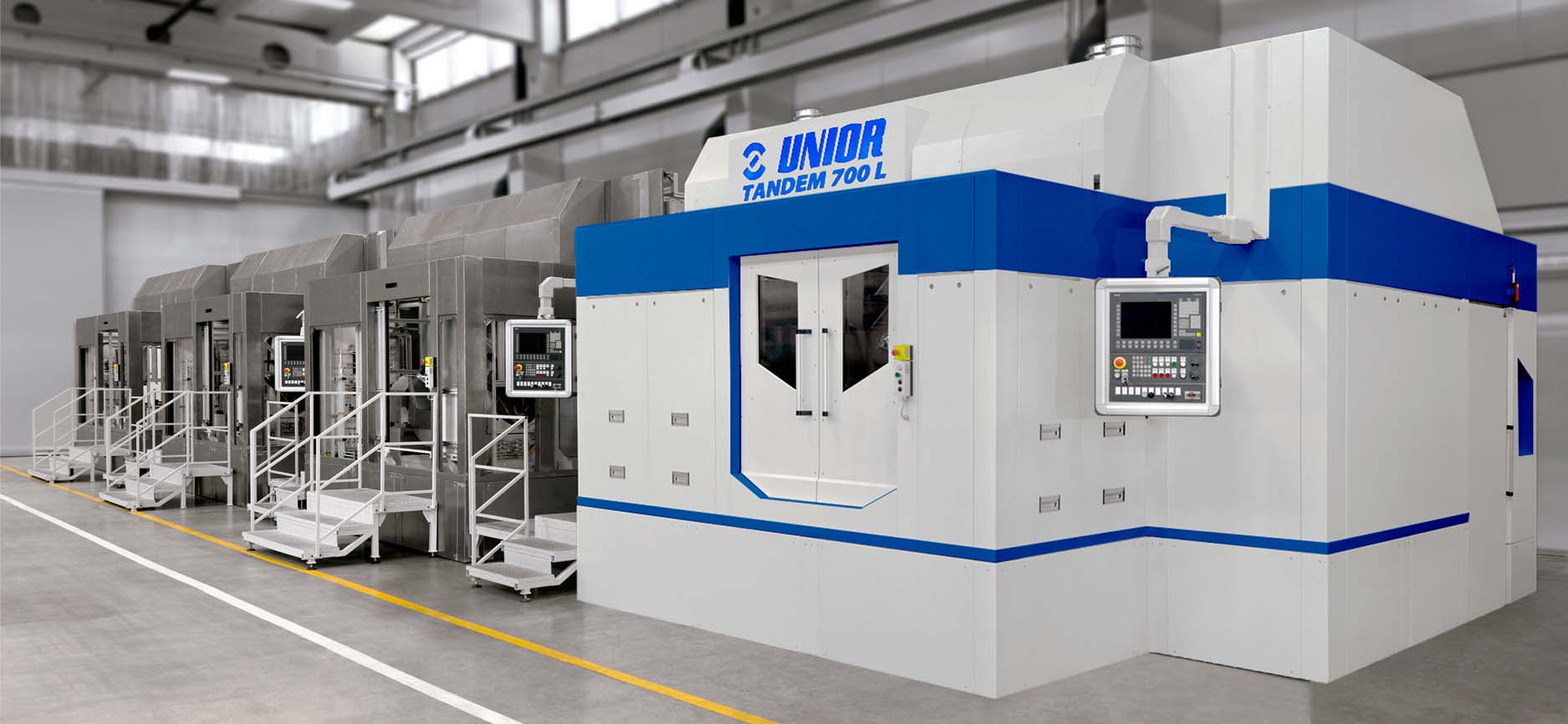 From an idea
to the finished product
We are an experienced builder of custom solution oriented capital investment equipment. 
UNIOR Special Machines is a supplier of flexible machining equipment for middle and large production series. 
Machine concepts and machining technologies are designed in accordance with specific customer requirements.
Our manufacturing program is based on years of experience, in the automotive industry and offers a wide range of machine concepts:
Turn-key solutions for specific machining requirements
Flexible, existing machine concepts adapted per customer's preferences
Various existing machine concepts to choose from for the machining of the reference workpieces
Our production equipment enables you to achieve:
Short machining cycles
Innovative technology
High productivity
Reliable operation
Tight tolerances
Stable machining process
Low Total Cost of Operation/Life-Cycle Costs
Energy efficiency
UNIOR Special Machines – The Best Machining Solution!